The Scottish Socialist Party Executive met this weekend to discuss the political situation ahead of this week's debate on a second independence referendum at Holyrood. National spokesman and former Yes Scotland board member Colin Fox issued the following statement on behalf of the party.
"Scotland is today at a turning point in our history. The campaign for a second referendum on Independence is about to get under way and we will soon be asked to choose between two hugely contrasting futures.
Independent Socialist Scotland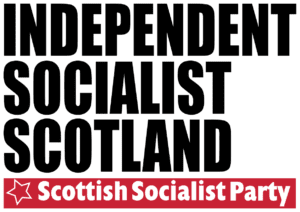 "The Scottish Socialist Party therefore reiterates our commitment to an independent socialist Scotland, a modern democratic republic. Our message to Scotland's working class majority is that you will be economically, socially and politically better off with Independence and we urge you to vote for it. Supporting Scotland's democratic right to self-determination does not make you a nationalist, it makes you a democrat. The SSP are not nationalists. We are socialists who support self-determination.