Last Saturday, Dundee SSP held a day school workshop – with Colin Turbett, an SSP social security expert with decades of experience in social work.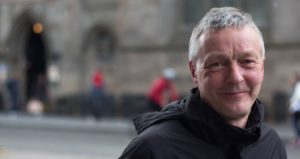 On welcome to the branch, Mr Turbett said: "The limitations of the Scottish Government's devolved social security reforms were shown earlier this month when the Tories benefit cap came into operation. This discriminates against large families claiming benefit by limiting the total they can claim (including housing benefit for rent) to £20,000 per year.
"In my own area, North Ayrshire, which has the second highest levels of child poverty in Scotland, this will hit 200 families and make life even harder for all the children involved. Consultation submissions on the devolved budgets and how they might be used, are currently being considered by the Scottish Government before firm proposals are drawn up; these however will only affect 15% of benefits spending (out of work benefits, tax credits and pensions remain with Westminster) and all these children in poverty will not be touched because they are not included.